help
---
Version anglaise > Application procedure > Student application
Learning, International
Student
Admission requirements
Applicants having successfully performed at least 3 years of Academic training are eligible for application. Admission criteria are based on previously obtained marks, training contents, scientific excellence of training Institutions, motivation and recommendation letters, awards and excellence grants, language skills. Admitted are top-level Bachelors in various fields of science and engineering (Physics, Chemistry, Biochemistry, Electrical Engineering, Materials Science). The Bachelor degree represents a minimum of 180 ECTS. A GPA (Grade Point Average) of at least 75% of the scale maximum is required.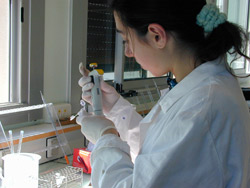 The Consortium Board is selecting the candidates for enrolment in the Erasmus Mundus Master "Molecular nano- and bio-photonics for telecommunications and biotechnologies". The selection is done according to criteria which have been set and agreed by each representative of the Partnership Universities. Examinations results, project proposals, motivation letters and letters of recommendation will form part of the admission process. Consortium is assessing students individually on the basis of their previous academic record.

Students should have a good level of English, both spoken and written. Applicants are required to demonstrate their proficiency in English, either by proving that some of their previous studies were successfully completed in English, or by submitting the results of a recognized language proficiency test, such as the TOEFL or another equivalent English test. We accept any document stating that you have the necessary proficiency: language certificates (TOEFL, TOEIC, IELTS, Institute Cervantes...),or working experience or diplomas passed in the language...
Application procedure and forms.

Submission deadline : July 15, 2018.



---